Welcome to our Volunteer Site!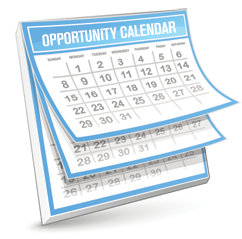 If you are a new volunteer with Food Bank For New York City, click on "Not A Member? Register Here." on the Log In pop-up in the upper right-hand corner and follow the instructions to create a volunteer account. If you have any issues with creating your account, please contact us at volunteer@foodbanknyc.org.
If you are an existing volunteer with Food Bank For New York City and cannot remember your Username or Password, please click on "Forgot Password" and follow the instructions to retrieve your information. If you are still having problems logging in, please contact us at volunteer@foodbanknyc.org.
---
Looking for Corporate Engagement Opportunities?
Organizations can partner with Food Bank to build a unique team volunteer experience. Food Bank has designed and delivered custom opportunities to groups in corporate offices, schools, community organizations, and many other locations. Through the pandemic, Food Bank has also developed engaging virtual events for groups to serve together from home. Programs are fully customizable to any group's needs: large or small groups, family-friendly events, or corporate team-building retreats.
Customized projects include a sponsorship fee. To learn more, contact Jessica Presedo, Director of Corporate Service & Engagement, at jpresedo@foodbanknyc.org. Interested organizations with limited budgets are encouraged to contact volunteer@foodbanknyc.org or check out public volunteer opportunities and events.
---
Food Bank for New York City Volunteer Covid-19 Vaccination Policy
The safety and health of our clients, volunteers, and staff are our number one priority.
The following regulations, policies and protocols will be continually updated and revised in accordance with on-going public health information and official guidance from the CDC, New York State Department of Health and New York City Department of Health.
Food Bank For New York City has the following protocols in place:
All Food Bank For New York City volunteers who are age 5 and older are required to provide proof of full COVID-19 vaccination in order to participate at in-person volunteering. Full vaccination status is defined as having completed the COVID-19 vaccination series at least 14 days prior to the date of the event.
Volunteers 18 and older are also required to show a photo ID along with their proof of vaccination.
We require volunteers to wear face masks that properly cover the nose and mouth at all volunteer events, regardless of vaccination status.
Sufficient proof of COVID-19 vaccination may be demonstrated by displaying:
A photo or hard copy of your CDC vaccination card
NYC COVID Safe App
New York State Excelsior App
Official vaccine record
A photo or hard copy of an official vaccination record of a vaccine administered outside the United States for one of the following vaccines: AstraZeneca/SK Bioscience, Serum Institute of India/COVISHIELD and Vaxzevria, Sinopharm or Sinovac
Have a question?
General Inquiries: volunteer@foodbanknyc.org